Maxi set Lili made of silicone in indigo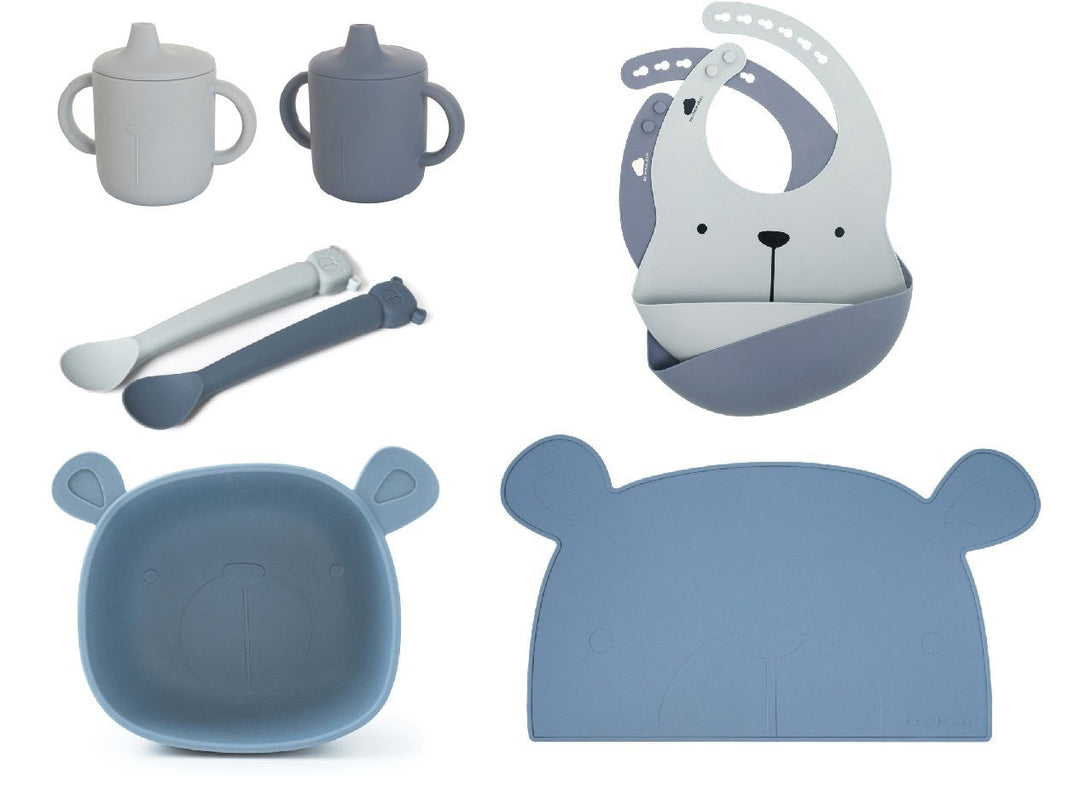 May we introduce: Our new family member Lili the bear. Welcome Lili!
Silicone Eating Bowl
The capacity label in the bowl will help you know how much your baby has eaten. The strong suction cup on the bottom sticks to almost all smooth surfaces.
spoon set
This long silicone spoon has been specially developed for the first few days of feeding solid food. The large mouthpiece is soft for a pleasant eating experience for little sweet tooth.
silicone placemat
This placemat is a must-have for a less messy dining experience while protecting the tabletop.
It features raised edges to keep spills on the placemat. The silicone is soft and durable - the heat-resistant material is easy to clean and dishwasher-safe too.
Learner's cup Lili set of 2
! Our baby and toddler sippy cup is made from 100% LFGB food grade silicone. As your baby begins the transition from bottle to cup, our silicone sippy cup will help develop fine motor skills and independent eating habits.
Bib Lili set of 2
These trendy silicone bibs are adjustable and have a deep and wide food collection area.